Automatic Compression Rubber Moulding Machine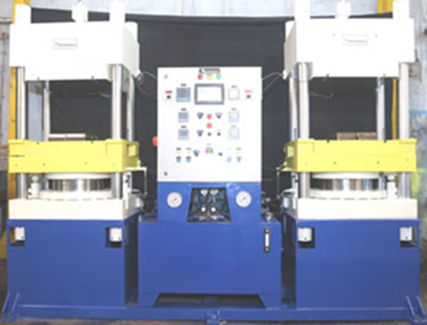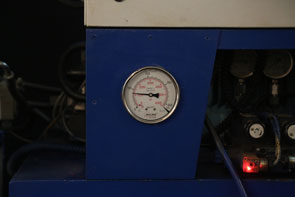 Micro Quick Automatic Compression Moulding machines are for producing range of Quality Rubber Moulded components through better Pressing Accuracy and repeatability.
4 -Tie-Bar Construction. Upward Clamp Stroke. Use of High Tensile Hard Chrome Tie Rods. Accurate Alignment. Reduced wear. Moving Bolsters are machined steel, ground flat and parallel. Presses Platens are from thick solid plates to minimize deflection. Perfect Parallelism and Stability.

Hydraulic unit, consisting of a steel constructed reservoir, pump, motor. Features are built-in such as slow decompression, to eliminate hydraulic shock and extend operating longevity.

Ram pre-fill system is with two side cylinders for fast closing speeds.

Ram pressure control of the machine is accurately accomplished by close-loop hydraulic circuit with quality use of hydraulic valves and associated electrical and electronics.

Heavy duty Ram Main Cylinders designed to pressure of 200kg/cm2

Moving bolsters heating with good quality Electrical Heaters. Uniform heat distribution for uniform curing in rubber molding with accurate size of heaters. Ensuring proper conduction of heat through minimize air insulation gap.

PLC Control Automatic Operations. Touch Screen Controls. Process Control Programming produces Consistent Quality rubber parts.

Available in different Platen sizes and Clamping forces.

Available in Two Stations with common power pack.